Making a difference
Working at Kyowa Kirin, we are passionately driven to make a positive impact on patients and their families. We are committed to this by truly living through our core values and always understanding the needs of our patients and those of health care professionals. No two days at Kyowa Kirin are ever the same, as we focus to be better every day.
What is it like at Kyowa Kirin?
Having a strong, vibrant and positive culture has a dramatic effect on business performance. Kyowa Kirin is fortunate to have people that create a unique environment to work in. The culture is one that promotes from within, empowers people to achieve great goals and rewards for this accordingly.
Our people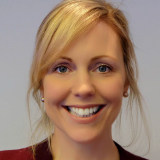 Sarah Dennehy
Key Account Manager
Ireland
Read more
I came to Kyowa Kirin with experience of both big and small pharmaceutical companies, having worked on both blockbuster and smaller niche brands. I was immediately impressed by how Kyowa Kirin strikes the right balance between motivating their people to get the best results in a commercial environment while not losing sight of our shared goal – helping to improve quality of life for patients.
My role as Key Account Manager is a busy one with no two days being the same! A typical day can include meeting customers / stakeholders, analysing business intelligence and working with my U.K. colleagues across many different functions. There is a collaborative culture where integrity, hard work and innovation is recognised and rewarded. I believe this organisation, with its phenomenal growth rate, range of opportunities and great people is a very exciting place to be.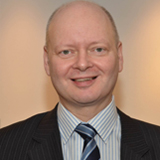 Gary Speake
Medical Science Executive
Medical Affairs
Read more
Kyowa Kirin acquired Archimedes Pharma in 2014 and I had been with the company for 5 years prior to that point. My role includes product and therapy area specialisation and assistance to international pharmacovigilance in the monitoring of patient safety activities, for the UK and Ireland.
Every day presents exciting opportunities, including;
• Making a significant difference to patients' lives
• Supporting healthcare professionals in making informed clinical decisions; and,
• Proactive engagement in several multidisciplinary teams, which contribute to activities in several company departments.
The company culture, as reflected by our philosophy is called "Commitment to Life". It embraces high ethical value and compliant practice.
Proud moments are many and are related to collaborative projects, especially participation in bringing new products to market, and our vigilance in ensuring patient safety.
My fondest memory is of a charity day when we built bicycles for donation to children suffering extreme challenges. On collection, their faces shone with delight.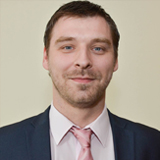 Frank Ferrari
Marketing Manager
Marketing Department
Read more
After joining Kyowa Kirin in March 2013 as a Medical Representative, I moved into the Healthcare Partnership Team in July 2014, and then into the Marketing Department in January 2017.
My proudest moment was moving into the Marketing Department. I'm surrounded by talented, enthusiastic people and learning from each of them is an absolute privilege.
At Kyowa Kirin, we have a culture you won't find anywhere else. We have a very open working environment where personal and professional development are held in the highest regard.
Work hard, keep improving and when an opportunity arises that suits you, you'll be supported and given every chance to prove yourself. If you seek it, you'll be exposed to various departments where you can share opinions and ideas, and be mentored by great managers at every stage.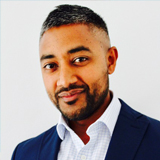 Mith Gunasingham
National Manager
Market Access Team
Read more
The initial feeling of embarking in a career within a rapidly growing pharmaceutical company was that it would be extremely exciting. That feeling remains as I develop within Kyowa Kirin.
My journey began in August 2010 as a Medical Representative working across primary and secondary care in Kent. Following two years of hard work, I was promoted into the Healthcare Partnership Team working in the South West of England and South Wales, which involved working closely with key customers within CCGs and Health Boards to generate opportunities for collaboration to enhance the health and wellbeing of the local population.
After a few years in the role I was then promoted into the management team as a Regional Business Manager covering Southern England. My role was to effectively lead, manage and motivate a team of Medical Representatives and Health care managers to grow our promoted brands from strength to strength within primary and secondary care.
In 2019, I was promoted to a National Manager to lead a newly formed Market Access Team covering the UK and Ireland. This for me was very overwhelming and exciting at the same time. Leaving a great team behind was the hardest part but I knew they would be well looked after. Honestly speaking, my new role takes me out of my comfort zone and sometimes working in the pharmaceutical industry we need that feeling to work towards a new goal. Currently in the Market Access Team we are working hard to ensure that all appropriate patients who would benefit, get swift and continued access to our brands, sounds easy right? If only…
Kyowa Kirin is growing rapidly and to be part of building a vision within Market Access and the everchanging NHS is a great feeling.
Each role has given me more insight and experience into how the company operates within the commercial business unit, whilst at the same time opened routes for opportunities for the future, and that's the exciting part.
There are so many different avenues you can pursue in Kyowa Kirin, all at a pace that is comfortable to you.
One thing that is very clear to me, if you want a long-term career with the right support in a company that has a passion for innovation and embraces its culture and core values with the patient at the centre, then Kyowa Kirin is the place for you.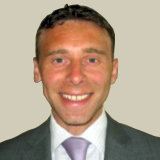 Ian Povall
Regional Business Manager
Key Account Team
Read more
I have been at Kyowa Kirin for 8 years with over 18 years industry experience across different sized companies, roles and therapy areas. In my current role as a Regional Business Manager covering the West of the country, it is my responsibility to effectively lead, develop, and motivate a team of Medical Representatives to grow our promoted portfolio to achieve and surpass our sales targets.
In the last 8 years I have worked across different aspects of the business from the Specialist Care Team to Specialist Account Teams. These opportunities and the companies investment to allow me to develop has allowed me to grow and fulfil my aspirations of becoming a Regional Business Manager.
Kyowa Kirin is a company which is responsive to patient care, and I believe we lead the industry with a culture of openness and transparency across all aspects of the business. I am proud to say I work for Kyowa Kirin, as the company has qualities like no other. It gives and allows everyone the opportunity to grow and develop professionally in an environment which feels like you are part of a dynamic family that stays true to its vision and values.
"Never had responsibility and autonomy like it. It's great."
"I get to work on challenging international projects."
"There's great enthusiasm here. It's infectious!"
"I get to work with some of the best and most talented professionals in the business and I learn from them every day."
"The business is growing and expanding and there are always new projects to work on."
Join Us
Kyowa Kirin Ltd is headquartered in the Scottish Borders with full commercial operations in the UK and Ireland.